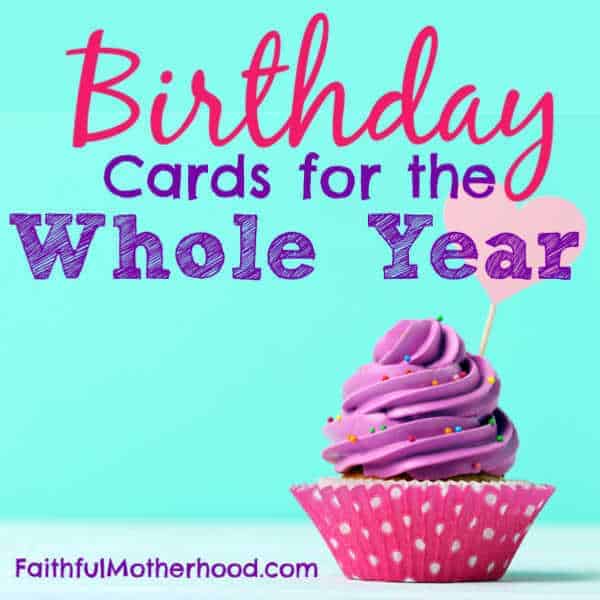 Is your mom brain overloaded? Life is busy and full.  We have to track the schedules of our kids, ourselves and our husbands.  We keep a running mental list of what is in the fridge, what is available for making supper, and what we need to get at the store.  It always seems like we miss an important event or realize at the last minute.  I dread having to run out to the store at the last minute and grab birthday cards or gift.  Learn my system to save your stress and sanity and never forget a birthday or anniversary again!
Birthday Cards: The Problem
We use a digital calendar called Cozi, for our whole family.  I also have a paper calendar.  (I just started Ruth Sukoup's Living Well Planner.  We will see how it goes.) Neither a paper calendar or a digital calendar have helped me stay on top of birthdays and anniversaries.  Inevitably, I wait until too late.  Then, on a day that is already booked, I am rushing out to the store to get a card and or a gift.
Of course, I ended up getting more than just those things, and the trip is a lot more expensive.  So, my schedule is messed up, and my budget is messed up because of a birthday card.  Anyone else have this same problem??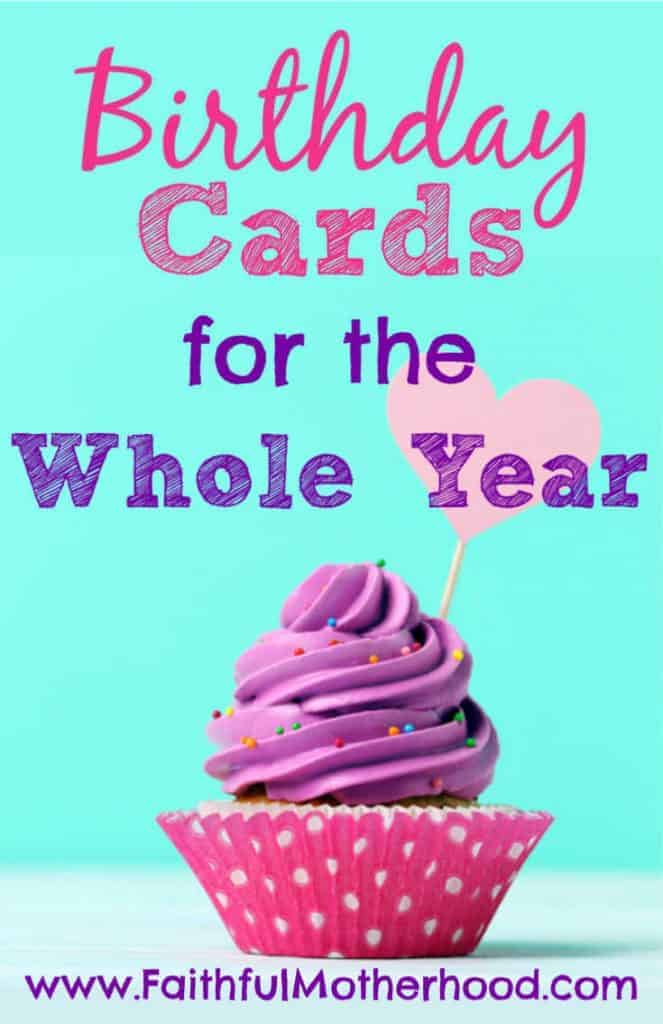 Late Birthday Cards: My Solution
I saved my sanity, budget, and time with a unified list and a buying strategy.  First, we will work on creating your list.  Then, we will find a buying solution that fits your schedule.
Sending cards to mark important occasions in the lives of our friends and family is one concrete way that we can express love and nurture those relationships.  This strategy can give a simple way to do birthdays, anniversaries, and other special occasions with intention and on-time.
Let's create your list.  Take a piece of paper and create three columns.  The first column on the left will be your dates.  The second column after that will be where you place the occasion: birthday, anniversary, or another important occasion that you want to remember.  The third column will be for the name.  These first three columns are the most important and the main columns that I have used for years.
Two More Columns: Gifts and Anniversary & Birthday Cards
You can take your organization up a notch by adding two more columns.  The fourth column will have a "C" at the top for "card."  Finally, the fifth column will have a "G" at the top for "gift."
I assume everyone and every occasion on your list is getting a card.  When you have purchased the card, you will put a checkmark in this box.  In the gift box, you are going to decide ahead of time if you are getting a gift or not.  Put a "Y" or an "N" in the box.  When you have purchased a gift, simply check the box.  You are going to be planning ahead as we implement this system, and you just might forget because you are going to be so awesome it.
Once you have gathered your list. You can download your calendar freebie here.  Keep your calendar on the refrigerator where you are going to see it daily.
Calendar Freebie!! Just insert your family name! Get organized & stay in touch. Sign-up below!
Step #1 Buy Birthday Cards & Celebration Cards
Now let's put that calendar into action.  A list is just a list.  You need a system to get the birthday cards on time and the gifts out the door on time. Let's look first at the cards.
You need a regular system for purchasing birthday cards for the whole year.  You could buy them once a year, all at once.  You can purchase birthday cards twice a year, or even quarterly.  The more frequently you go, the more time it will take and the less likely you are to do it.  If your budget will allow it, go once a year and get it done.
My new favorite is to order birthday cards from Amazon.  Amazon has bulk cards for great prices.  There are so many different themes, colors, and styles to choose from.  You can get more than just birthday cards!  Having cards on hand for other occasions is such a blessing as well.  Are they a little more generic than the individually picked card at Hallmark?  Yes, they are not the same.  But here's the deal, unless it is a singing card – my kids don't really notice.
What is going to set your birthday card apart is not how much you spent on it, or how it looks, but what you write inside.  With the time you save getting your cards all at once, you now have time to write a meaningful note inside the card.  If the point of the birthday card is actually to build and strengthen relationships, then the handwritten note is really what makes that card special.  If you buy the cards in bulk, you can afford to tuck in some money too.
---
If you choose Hallmark over Amazon…
Game Day: Take your list. Leave your kids at home. (You do not need any "helpers.") Go to the store (Walmart, Hallmark, etc.).  Take your list. Systematically start at the top and get a card for each person on the list.
DO NOT OVERTHINK THE BIRTHDAY CARD.  How many of us actually read the card and assume that the preprinted words are exactly what the person would have written in their own hands?  It is more important that the person gets the card on time and the handwritten note that you include inside.  Do not spend too much time on each card!
Don't spend too much on each card.  Don't feel like you need to get the fancy birthday card.  For your mom, is she is alive, yes.  Most everyone else doesn't need that extra expensive card.  When you open their card, their first thought is not that you bought them a cheap card.  Instead, they are focused on the note inside and impressed that you remembered and were able to get the card there on time.
Focus.  Go down the list in order.  Check each off.  Don't get bogged down.  DO NOT LEAVE THE STORE UNTIL YOU HAVE THEM ALL!  Stay focused until you have every card picked out.  Before you leave, pick up a box of generic birthday cards too.  After you pay, then you can leave and rejoice that you don't have to do that again for a whole year.
---
Step 2:  Get the Envelopes Ready
You need to get your envelopes ready.   Write your return address in the upper left corner of each envelope.  Then you are going to write the name of who you are sending the birthday card to on the front.
Then, you are going to write the receiver's address.  You don't want to be scrambling at the last minute to locate it. We are setting everything up for success.  You are going to write that address on the back of your calendar sheet so that you have it for next year.
Then you in the upper-right hand corner where the stamp goes – you are going to write a date one week before the celebration date.  So, if your card needs to arrive by August 24th – you are going to put 8/17 in that corner.  Write it large enough to see and small enough to be covered by the stamp.
Step 3: Organize your Birthday Cards
Bonus, this is a great job to do while watching television.  Now you are going to put the right cards into the right envelopes.  Then you are going to put them in chronological order.  If you are starting this new system in November, start with November and go through the next November.
Next, find a pretty box to store them in.  Keep this box where you are going to see it frequently.  If you pull out the next set of cards, each month or twice a month as you pay bills, then you can write the notes needed for each card.
Send them out on the date on the card, and you are all set.  Know that it might be busy on that day.  Send it out early.  Early cards are better than late cards.
Step 4: A Less-stress gift system
Who is getting gifts?
Remember on your calendar is a checkbox for who you are gifting gifts to on that list. Not everyone needs a gift.  In truth, most of us could do with a lot less stuff.  Thoughtful, meaningful gifts can still be a great way to show our love and care for some of the people on our list.
Make your list
You are going to write down everyone who is receiving a gift on the left of your sheet of paper.  To the right, you are going to brainstorm six ideas for them.  Include physical gifts, experience gifts, and digital gifts. You are going to get double duty by using this list for the special celebrations and for Christmas.
Purchase Game Plan
You are going to decide if you are going to the store to purchase gifts.  Every time we go to the store, we spend more money.  Every time we go online to buy something, we end up buying more than we want.
The key to getting our gifts out the door on time and staying within our budget is to plan ahead.  If I know that I am buying XYZ for my brother, I can go ahead and put in on my Amazon list.  Then, when the time comes, I don't have to hunt around by can click on it and get it done.  Having a birthday budget plan for the whole year will save you time and money.
Don't forget what you got!
Finally, make a check mark on your master list so that you don't forget.  Then, take a post-it note and leave yourself a note on the card.  "Order funny t-shirt from Amazon, already on a wishlist."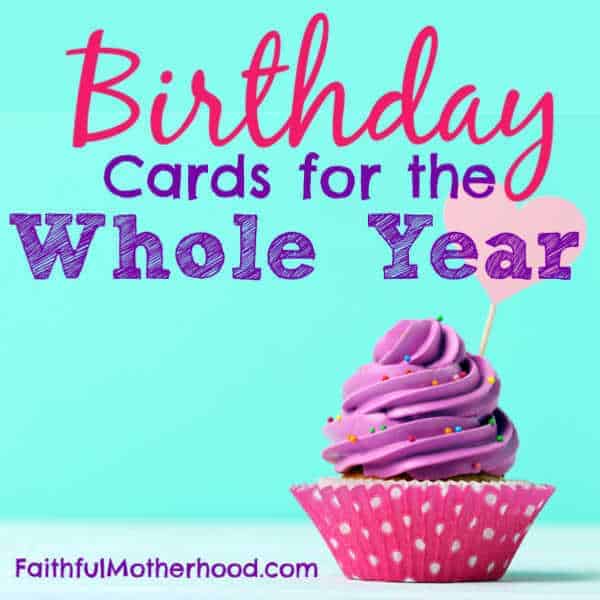 What about my kids' friends' birthday parties and birthday cards?
Keep a stash of cards on hand. Next, have a go-to birthday present for a boy and a go-to birthday present for a girl.
In my house, I love to get art supplies.  Two coloring books and a new box of crayons is almost always appreciated.  When they get older, the adult coloring books and gel pens are my go-to.  Do you have a favorite family book? Do they sell it on Amazon?
Art supplies, books, movie passes, and gift cards are all quick go-to ideas that fit a wide range of kids and ages.  Some of which you can buy ahead and keep on hand.  You don't have to keep up with the Jones on buying the PERFECT illusive gift.  Focus on keeping your sanity and that of your family.
Relationships point us to the True Gift
"For by grace you have been saved through faith.
And this is not your own doing; it is the gift of God…"
Ephesians 2:8
Overcome the last-minute trips to the store to get birthday cards and birthday gifts.  Plan ahead and reduce your stress.  Cards are a great way to stay in touch and to let our family know they are loved.
In the end, the best gift was Jesus.  It is through relationships that we can share that gift with others.  Time and sanity-saving systems can help us have more time and energy to pour into living saving relationships.
Follow my system, and you will enjoy sending the cards and gifts so much more!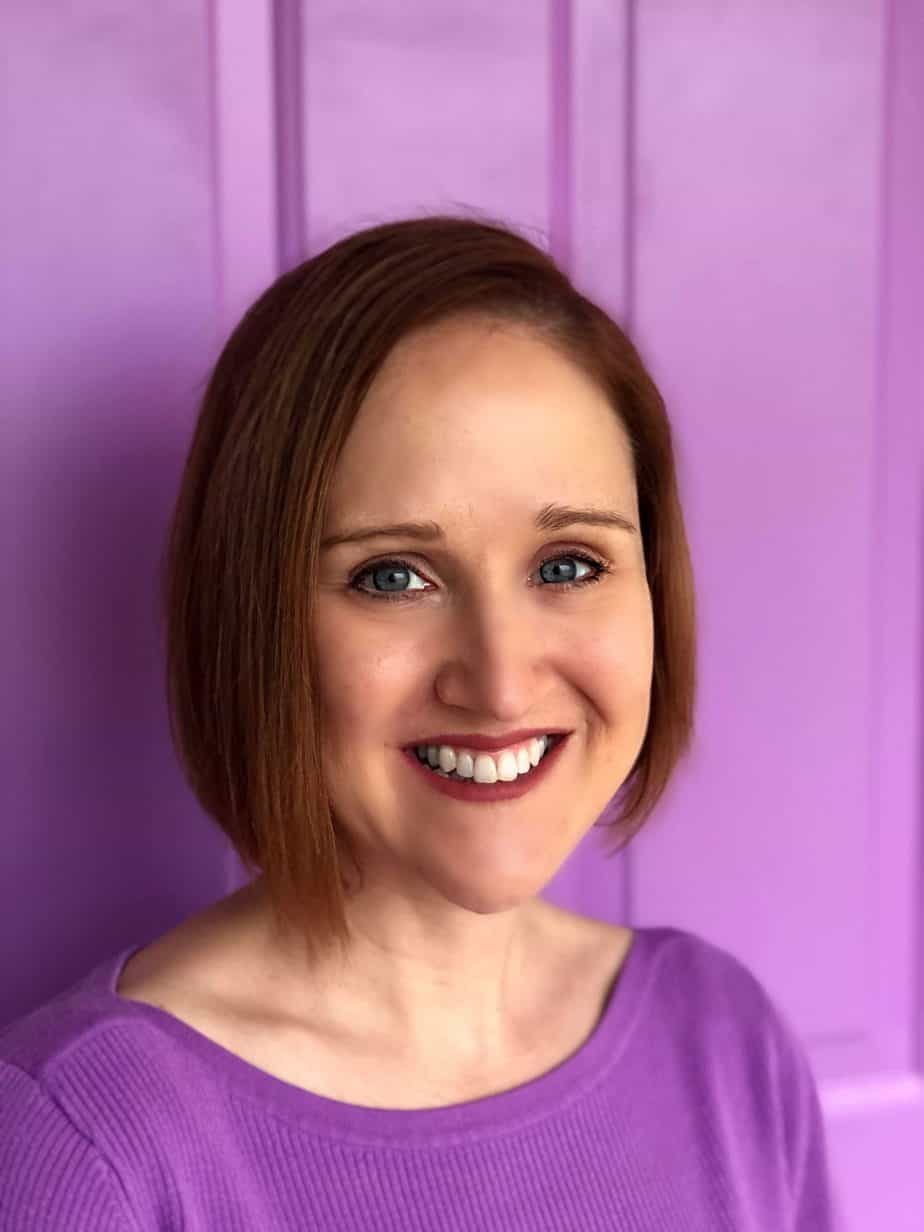 The voice behind FaithfulMotherhood.com is Jyn.  She is a veteran homeschool mom of three. More than just a pastor's wife, she holds a Master of Divinity degree and has served in church leadership for over 20 years.  Her passion is equipping parents to live out their calling as the number one faith influencer for their children. She longs to see moms empowered by God's Word and transferring that love to their children through daily Bible study and family devotions.