Will my child rebel? Yes. The question is how can we as parents confidently parent and use our child's rebellions to help them grow wiser.
As parents, we worry about raising defiant children or rebellious children. We know the devastating consequences of teenage rebellion and the lifelong results.
These are the worries that we have as parents when we enforce rules that don't make our children happy. They think we are old-fashioned or behind the times.
We worry about the choices that they will make in the future.  Are they growing up to fast or following too closely to the world's passion?. 
We worry about losing their hearts, and we worry about them losing Christ.  Coaching our child's small rebellions, and helping them grow from them, will strengthen them to make better choices.
They will rebel. Expect it. Take heart! Expect small rebellions. Pray against large rebellions and seek to keep your hearts connected.
A Child's Rebellions: Forbidden Earrings
My mother grew up in a family where you did not pierce your ears.  When she was an adult and could make her own choices, she got her ears pierced. 
When it came time for my parents to decide on when I would be able to get my ears pierced, I to had to wait until I was eighteen.
Until then, I would wear clip-on earrings. Gaudy, heavy earrings. They pinched my ears and were so uncomfortable. Yet they were earrings and as close as I could get to be like everyone else.
By necessity, most of the earrings were small and close to the ears. Long earrings were even heavier and hurt even more. That is if you could get them to stay on!
Of course, now my favorite earrings are over-the-top BIG earrings. I adore colors and patterns. Statement earrings are my jam. I guess you could say they are a sign of my rebellion.
I think it is a rebellion my parents found a happy compromise. Admittedly, I was never truly a wild child. Yet, I am a sinner. I have made and continue to make bad choices. Earrings don't even factor in my parents' worries.

Small Rebellions: A Mark of Growing Up?
Earrings were a big, important deal though and I am glad that my parents made their rule and stuck to it. For our daughters, we have a similar rule as well. They can get their ears pierced, if they choose, at 13.
We choose that as a way to mark the transition from a child to becoming a young woman.  It has echoes of the importance of 13 for full "adult" membership in the community of faith as seen in a Bar Mitzvah or a Bat Mitzvah.
The Bible, of course, does not give us direction on the proper time for one to pierce one's ears.  We know that jewelry was a part of the culture of the day.  So, there is much grace and freedom for families to choose in the decisions that they make for their families in this area.
From a Child's Rebellions – Teach Your Child to Slow Down & Wait
My folks didn't want me to grow up too fast. Earrings are one way to slow down the speed with which our children rush to adulthood. It seems to be getting faster and faster all the time.
The restriction allowed me to enjoy being a little girl and not to worry about such things. It was a call to focus on playing and not on my appearance.
Their rule was good for another reason as well. It is good to teach our children to wait. It is good to give them something to look forward to, a goal to attain. Waiting is not something found much more in our culture. It is a skill. It is a discipline to be cultivated.
They say that there is so much value in the money that we spend on trips not just for the experiences on the trip but for the anticipation. The planning, the dream, and the sacrifices leading up to the trip are all a very important part of the experience.
Added to that is the satisfaction of reliving the experiences after we return. Waiting for something is good for us.
Spiritual Blessing of Waiting
The Bible is full of the experiences of people who waited and anticipated. It is full of stories of people who longed for change and prayed earnestly for it. It is a spiritual blessing to be able to wait patiently.
To know that you are loved even if you are waiting is gospel hope. Christians know that the reward will be even sweeter with the waiting. We will not always get what we want in this life – nor should we.
Sometimes we rush in and don't wait. For instance, we take on debt because we are not willing to be patient and to save. Thus, we suffer the consequences.
We rush into love before we are ready to make a commitment. Consequently, we play with our hearts when we are not ready or able to offer our hands in marriage.
Indeed, we rush into sex and sexuality before we are ready to commit to the marriage bed. These decisions ripple and the consequences of our rebellion against God's design for us can grow and grow.
So, we teach our children the discipline of waiting until the right time with something like earrings. Speak to them about the examples of waiting in scripture.
Share with them our personal struggles with waiting. Counsel them that there is plenty of time to grow up. Testify to them of the sweetness of something waited for – with earrings and with marriage.
Most importantly, we also pray. We pray for the lessons of small rebellions that will be the lessons that save them from the rebellions of bigger consequences.
As parents, we pray for ourselves as well.  Significantly, we too are rebellious!  We are sinners.  May we seek God's heart with a devotion that will be rewarded with keeping the hearts of our children close as well.
More Posts on Christian Parenting: 
6 Strategies to Deal with A Whining Child
When God's Kids Complained About His Cooking
7 Tips to Overcome Complaining and Get Your Kids to Church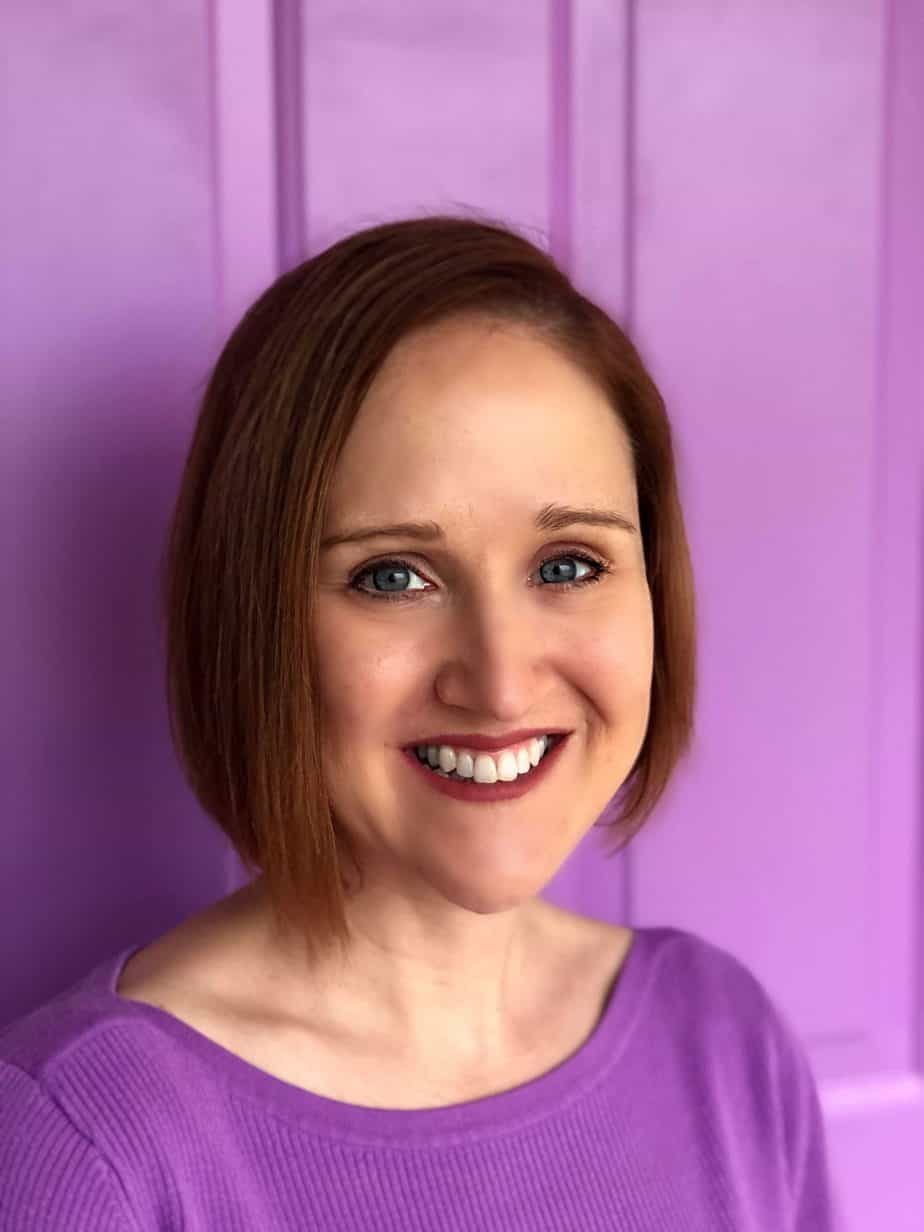 The voice behind FaithfulMotherhood.com is Jyn.  She is a veteran homeschool mom of three. More than just a pastor's wife, she holds a Master of Divinity degree and has served in church leadership for over 20 years.  Her passion is equipping parents to live out their calling as the number one faith influencer for their children. She longs to see moms empowered by God's Word and transferring that love to their children through daily Bible study and family devotions.