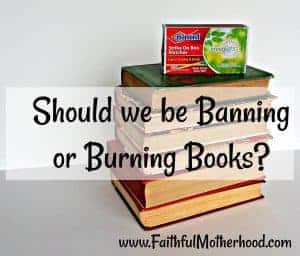 "Why are they burning books?" My eldest daughter asked as we were watching Indiana Jones.  These movies, of course, are key to a well-rounded education and have been known to be used as sermon illustrations at our church.  (Yes, her dad is the pastor.)  Dad paused the show, announced a teaching moment, and handed the baton off to me.  Lol.
I love that she was appalled that someone would burn books.  We all should be appalled.  With the great number of books that are at our fingertips today that can be downloaded onto our devices or delivered to our door in 2 days from Amazon, we take for granted to the wonder of books.

Read Wisely without Taking Books for Granted
At one time, books did not exist.  Our stories, histories, and great ideas were passed down from generation to generation orally.
Eventually, we developed ways to record those ideas and eventually books were birthed.  Books were copied by hand until Gutenberg invented the printing press.
Wonderful, world-changing books were lost to time in the burning of the library at Alexandria.  Other books, like one of the works of Archimedes, were written over to make way for new books.  Amazing ideas that could have moved mathematics, and thus science, forward by centuries during the dark ages were hidden to the world.
Works by Archimedes are not at the same level as the masses of paperbacks sold every day-to-day.  Nonetheless, the free transmission of ideas and thoughts is essential to freedom, to liberty, and to our humanity.

Read Wisely Because Books Influence How We Think
Totalitarian regimes, like the Nazis, understood that if you control the books you can influence how people think. Burning books allowed them to remake their society and remove books that ran contrary to that ideal society.  Even in our society today, there are movements from the right and the left to limit the ideas that are available to the public.
Great books do have power because of the ideas that they contain.  Certainly, a well-written book can change the course of one's life.  It can profoundly influence your worldview or your opinion in a certain area.  Careful discernment of what you read is very important. Books do influence society, for good or for ill.
If we are trying to create a better society, then ought we to eliminate certain books from our society?  Indeed, this is the challenge that people have wrestled with for about as long as there have been books.
Books Influence Our Conversations
Books should promote conversation.  We combat untruthful and harmful ideas through conversation, not through force.  By contrast, burning books does not change another's mind.
Force may control behavior or access to a thing, but it will not will a heart to your side.  Unfortunately, sometimes in a free society people have to be free to make poor choices and believe things that are illogical to others.
English author, Edward Bulwer-Lytton said that the pen is mightier than the sword.  It is through words and conversations that we change hearts. not through banning or burning books and their ideas.  This is such a lesson for our world today with regard to so much more than books.
We cannot force other people to accept what we believe regarding marriage, sexuality, race, politics, religion, science, etc.  Violence does not change hearts it only hardens them.
Relationships have the power to build bridges for the exploration of new ideas and thoughts.  It is only when we care about the person that we are granted the privilege to influence their hearts.
God models this focus on a relationship with us through His son, Jesus Christ.  To change our hearts, he sent His one and only Son.
How did Jesus go about changing people's hearts and minds? He chose relationships.  To send out his gospel message, he sent his disciples – two by two – to share the good news.  God transforms us through relationships.

Instead of Burning Books, Choose to Feast on Good Books
This is not to say we should ignore the power of books to influence our hearts and souls.  On the contrary, we should choose good books, great books, beautiful books to expose our minds and hearts too.  We should avoid books that are untruthful or not beneficial.
Silly romance novels do not inspire us to be more like God or to love our spouse more.  There are great questions to ask ourselves regarding our reading.
Is the picture of sexuality presented in this book honoring to God?  If it were a movie would I be embarrassed to watch it with my children?  If we answer yes to these questions, perhaps we should not be filling our minds and hearts with the images its words create.
Our minds and hearts need good words and ideas to feast upon.  If we feed our bodies junk food, we reap the physical consequences.  If we feed our minds junk food, we will reap the mental, emotional, and spiritual consequences.
Therefore feast on the good, the truthful, and the beautiful.  Inspire others to do so as well.  The only burning should be from the inspiration that light in us.
How do we sort through the drivel and seek out great inspirational books?  The classics are a good bet.
Finally, I challenge you to put down the silly & easy and feed your mind with something great to chew on.  What great books do you suggest?
Related Posts:
3 Powerful Christian Parenting Books for Discipleship
How to Use the Wesleyan Quadrilateral for Deeper Conversations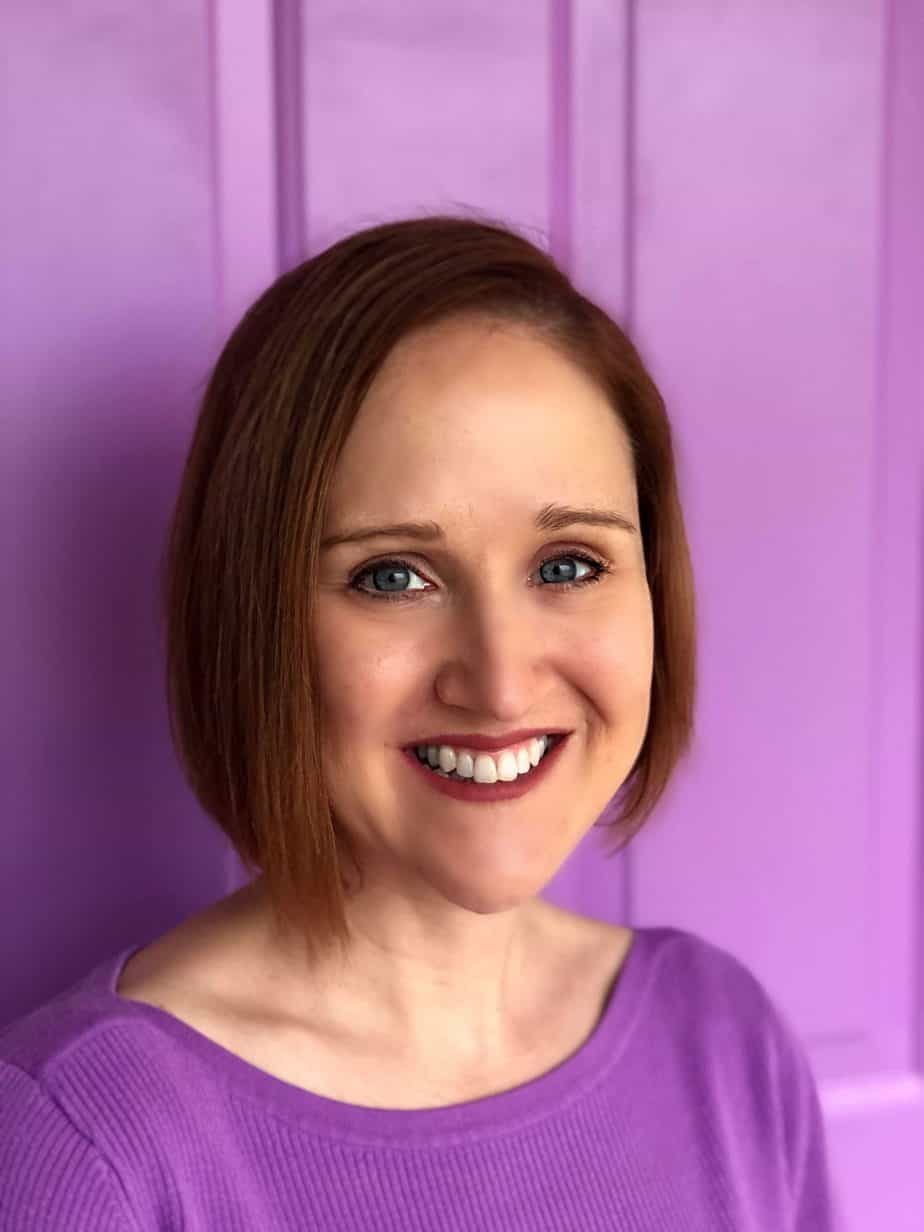 The voice behind FaithfulMotherhood.com is Jyn.  She is a veteran homeschool mom of three. More than just a pastor's wife, she holds a Master of Divinity degree and has served in church leadership for over 20 years.  Her passion is equipping parents to live out their calling as the number one faith influencer for their children. She longs to see moms empowered by God's Word and transferring that love to their children through daily Bible study and family devotions.